When I'm not creating art, I enjoy exploring the landscape of Colorado with my husband Peter; collecting flowers, gems, feathers, bones, and remnants for my curio of scientific reference and inspiration. I actively volunteer for the Denver Museum of Nature and Science in their zoology laboratory where I dissect and preserve

specimens for environmental research studies and the museum's collections

. I graduated summa cum laude with a Bachelor of Fine Arts from The Rocky Mountain College of Art + Design in December 2017.
What you can expect when working with me:
*Colorful, bold, and thoughtfully designed images*
*Stellar communication throughout the whole process*
*Careful attention to detail*
*Quick turnaround times*

Companies I have worked with: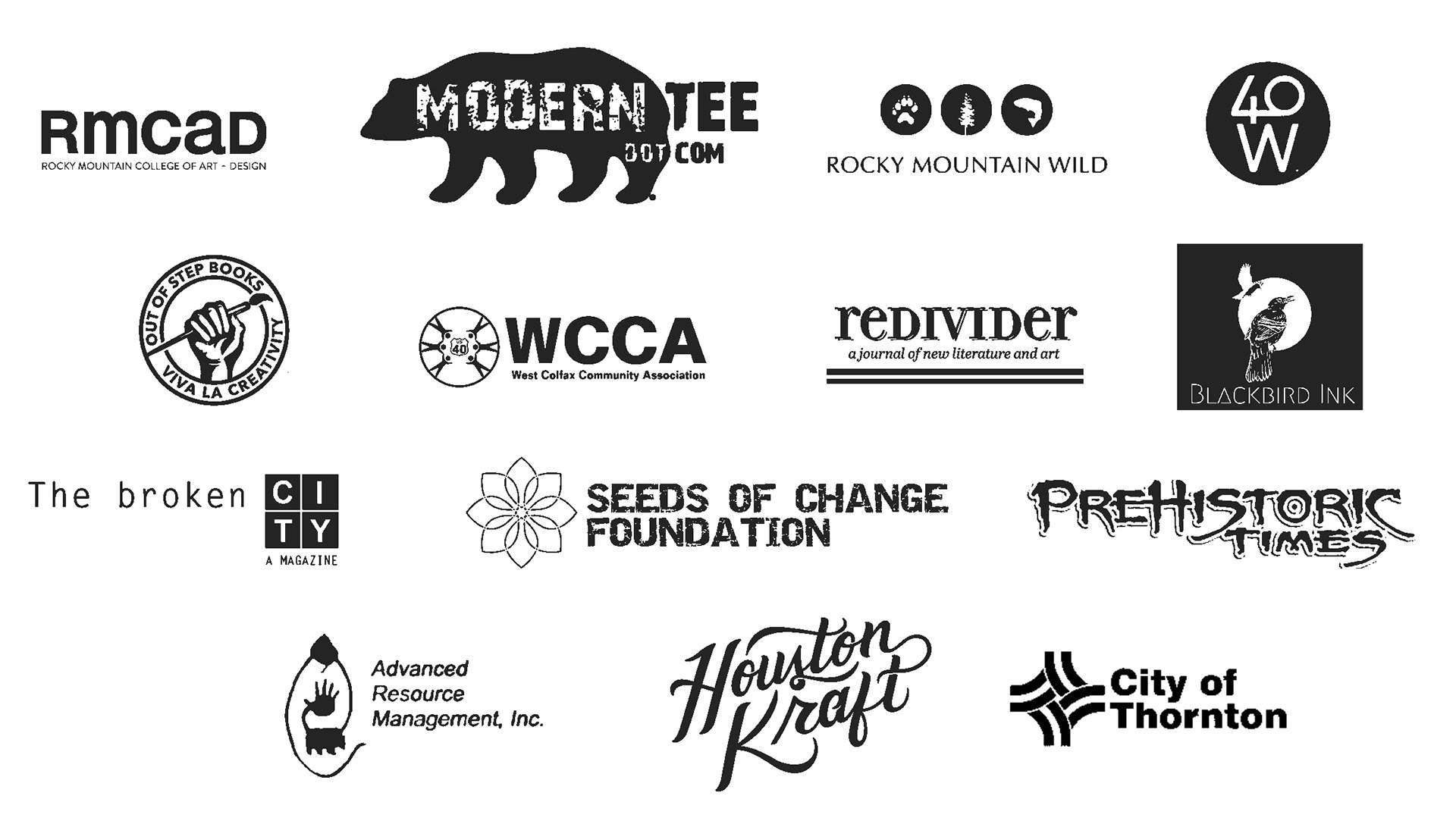 Testimonials

"I commissioned Julie to do a colored pencil on wood as a Christmas present for my sister. She was careful to consider exactly what I asked for, while also making some suggestions to enhance the image. I was consistently getting updates and check-ins to make sure I was happy with the direction it was heading in. Most importantly, my sister loved it even more than I imagined she would. Julie was friendly, easy to work with and delivered a great product!" - Samantha P.
"I had the pleasure of working with Julie through 40 West Arts District for the 4th issue of our magazine, West Colfax Lately. She was creative, prompt, professional and easy to work with. She understood the project and our desires but also used her own sense of creativity and critical thinking to come up with a perfect illustration for our magazine. We would use her again in a heartbeat!" - Liz B.
"Her logo design was on point and very fast! Can't imagine a better artist or service." - Chris G.