Pet portraits are a wonderful way to immortalize your best buddy artistically. Many people use them to cope with loss and memorialize a pet that has crossed the rainbow bridge, while others just enjoy having unique personalized original artwork of their cherished companion. They also make for lovely one-of-a-kind gifts, and can showcase any species of pet.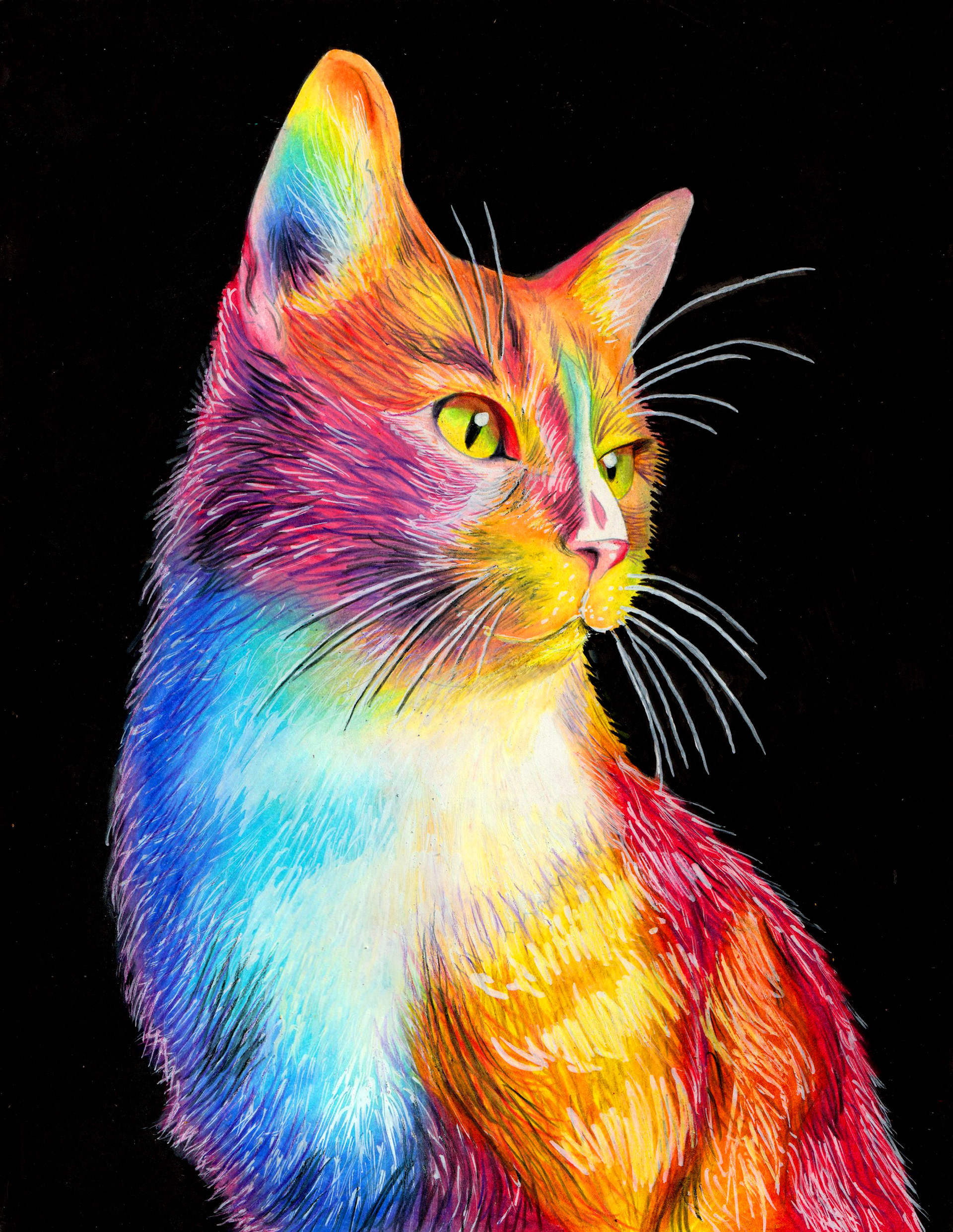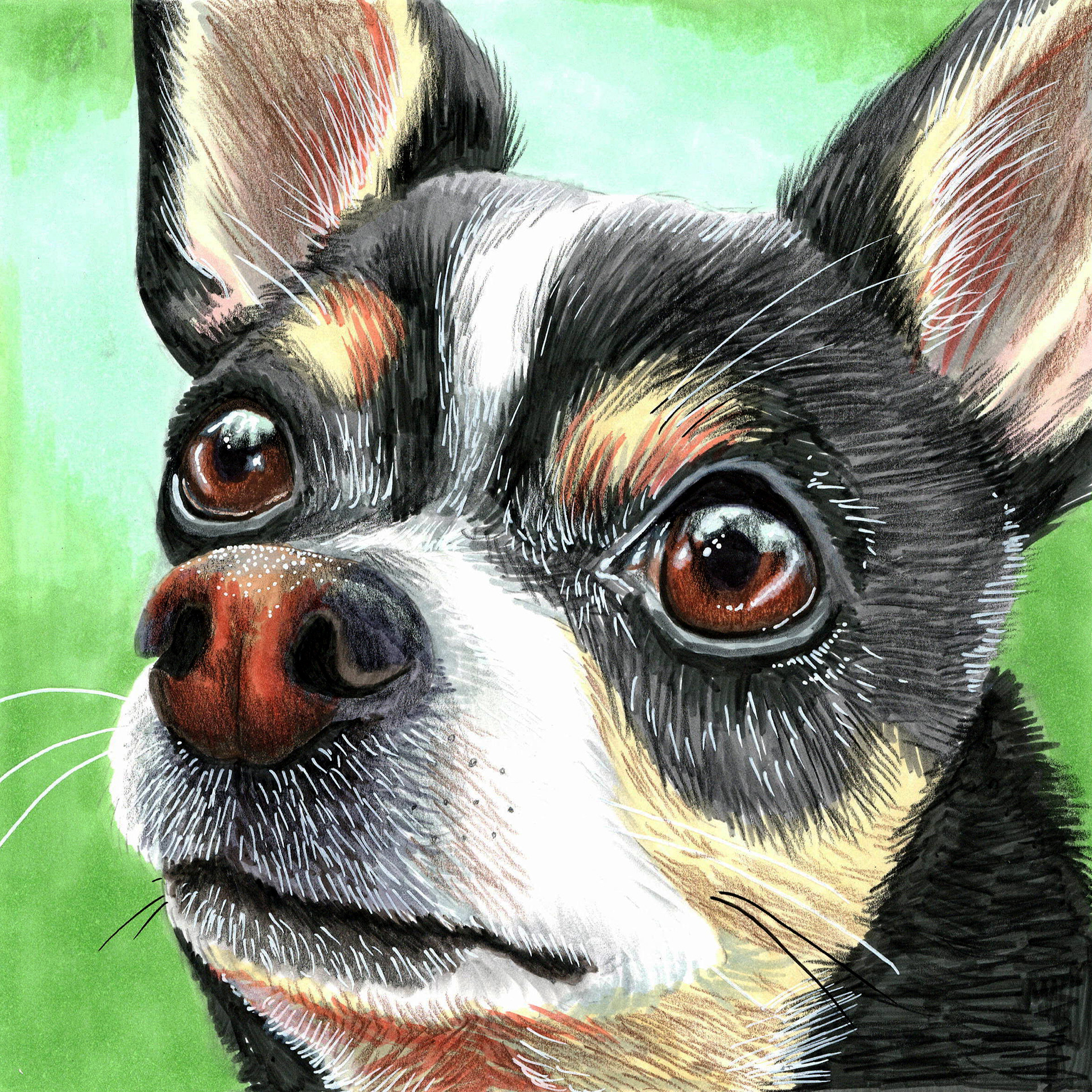 I work with clients to bring their unique vision to life and capture the essence of their pet's personality while being mindful of the aesthetics of one's home decor. I'm always happy to incorporate favorite toys, locations, or other symbolic elements.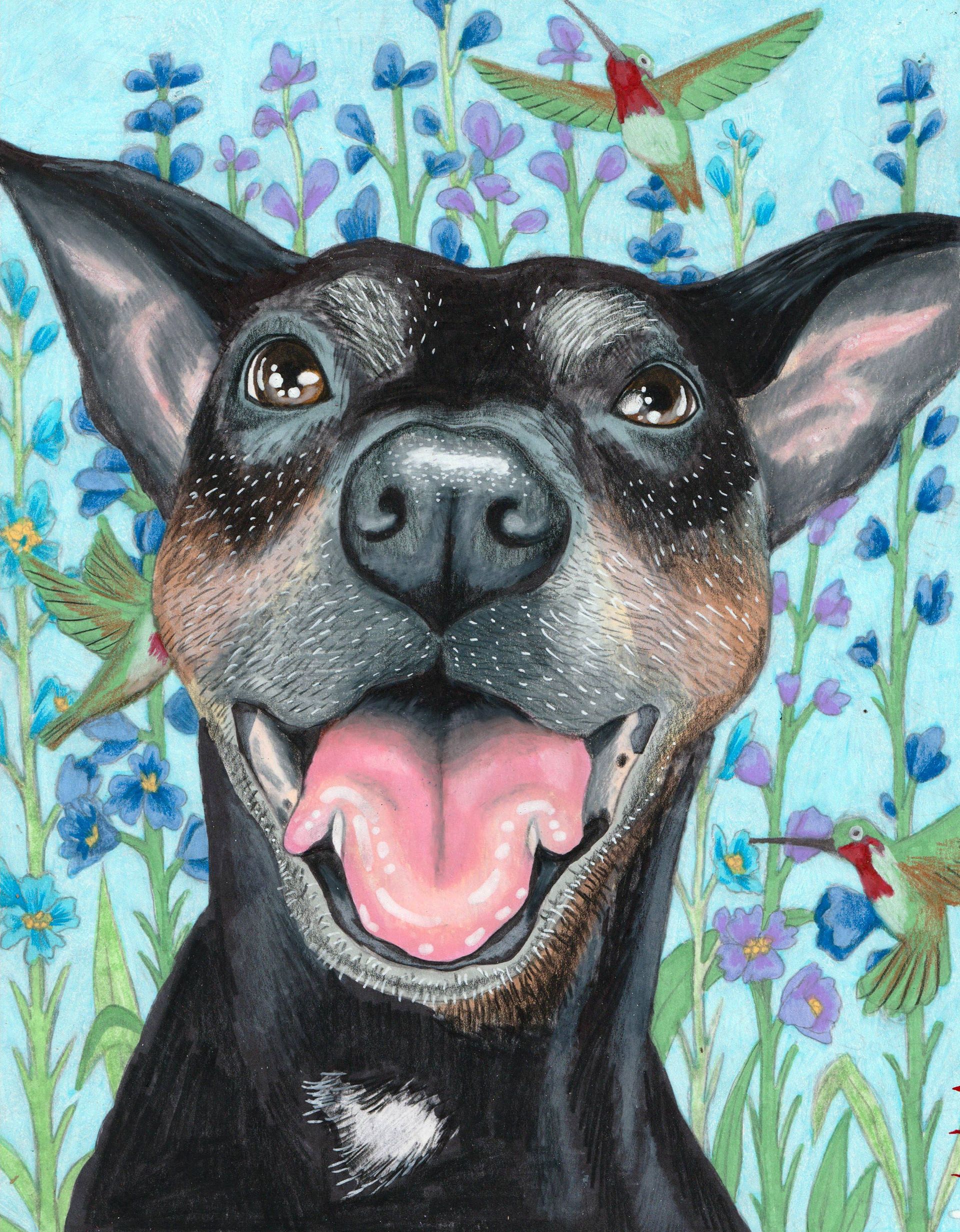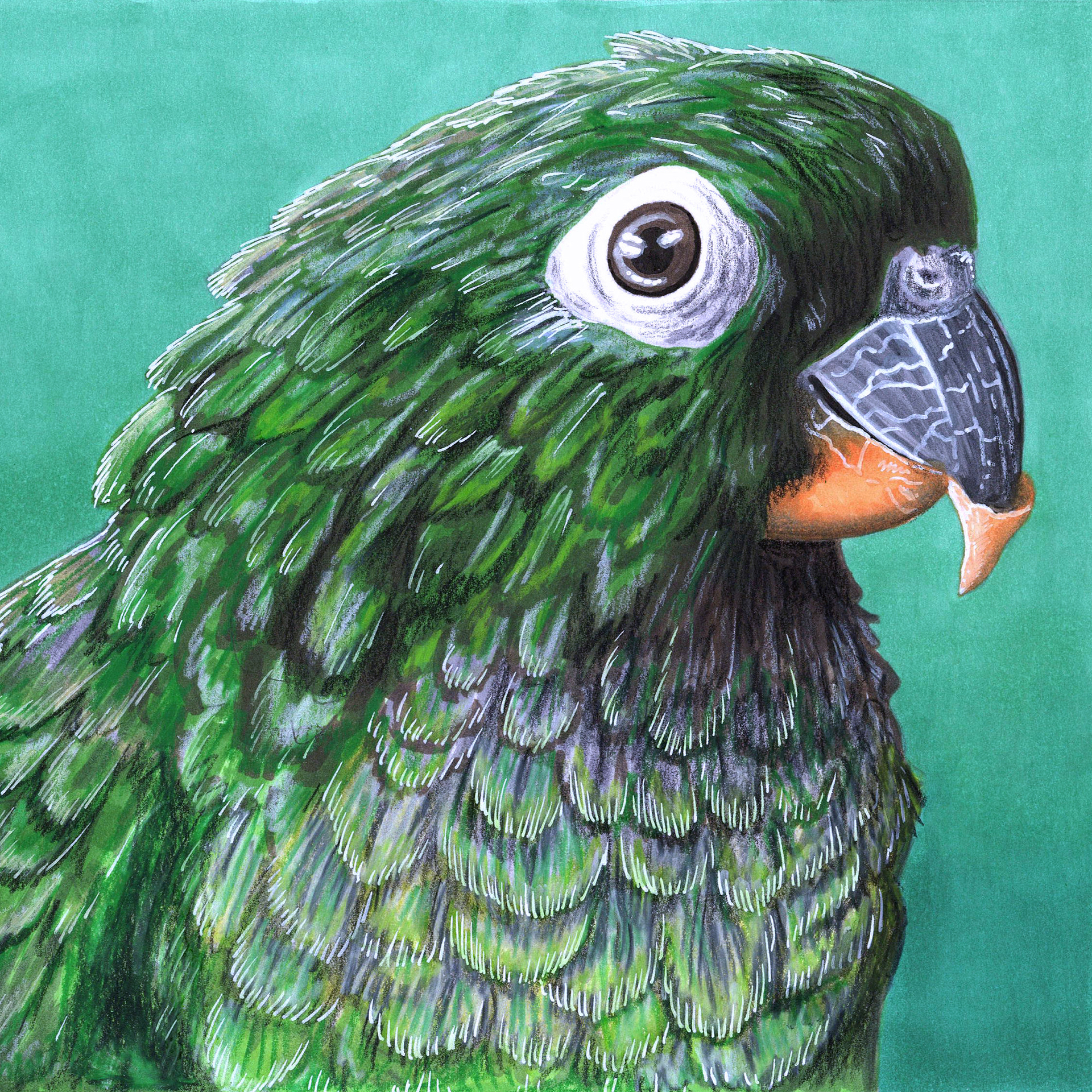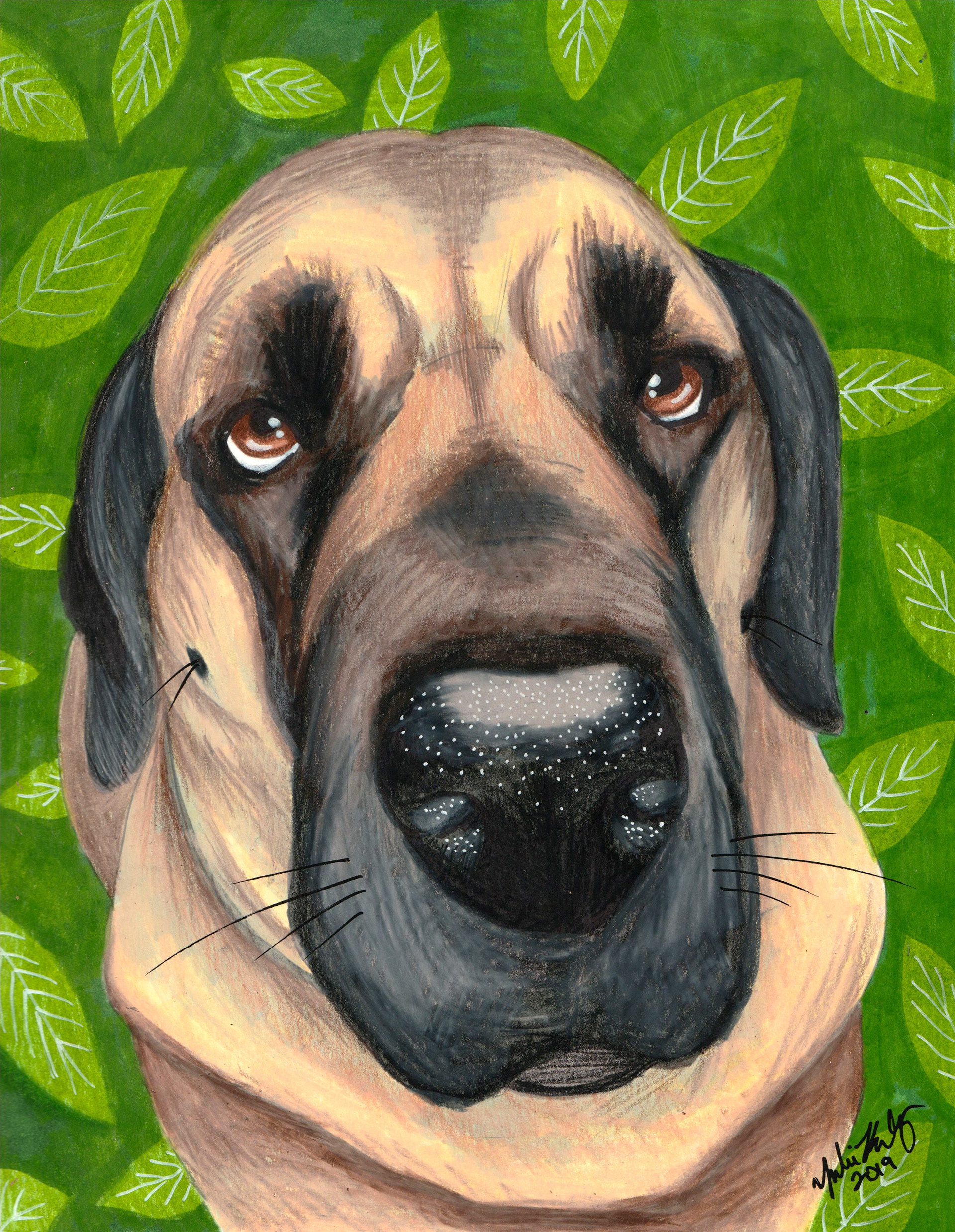 Starting with at least one good quality photo of the pet(s) and a little bit of background information, we discuss your vision and solidify the details. I believe in making art accessible to everyone, and can work in a variety of sizes and materials to fit just about any budget. Once we figure out a plan, I'll send you a rough sketch to make sure you're happy with the direction of the artwork and give a chance for any adjustments to the piece.
Process of creating "Blue" - 8" x 10" colored pencil and acrylic on bristol board
Once your piece is completed, the original is packed with care and shipped to you. If you have multiple individuals or family members who would like a copy of the original, I offer the option of additional reproductions which can be printed on a variety of materials.
To get started on your own custom pet portrait or if you have any questions at all, please don't hesitate to contact me at contact@juliekitzes.com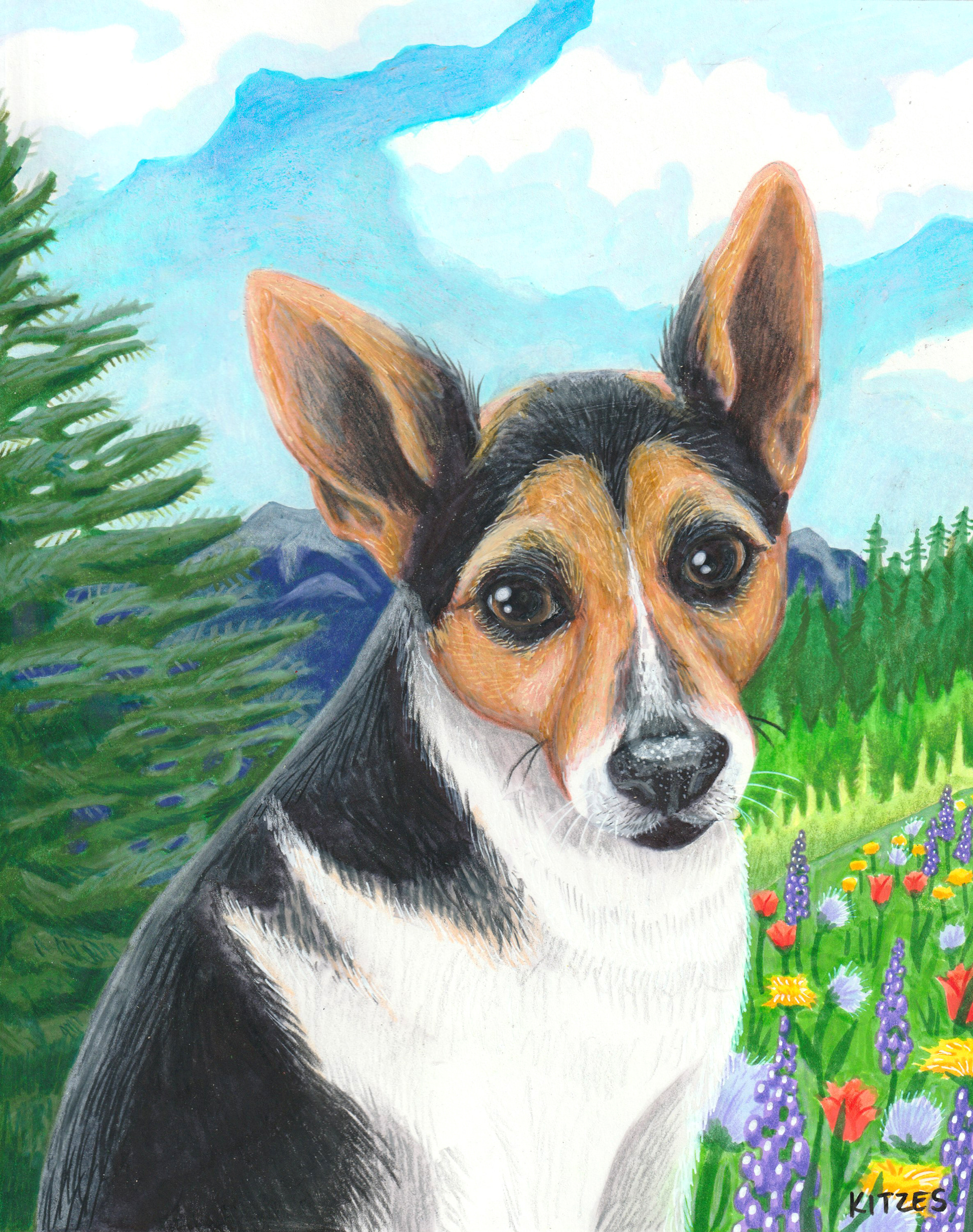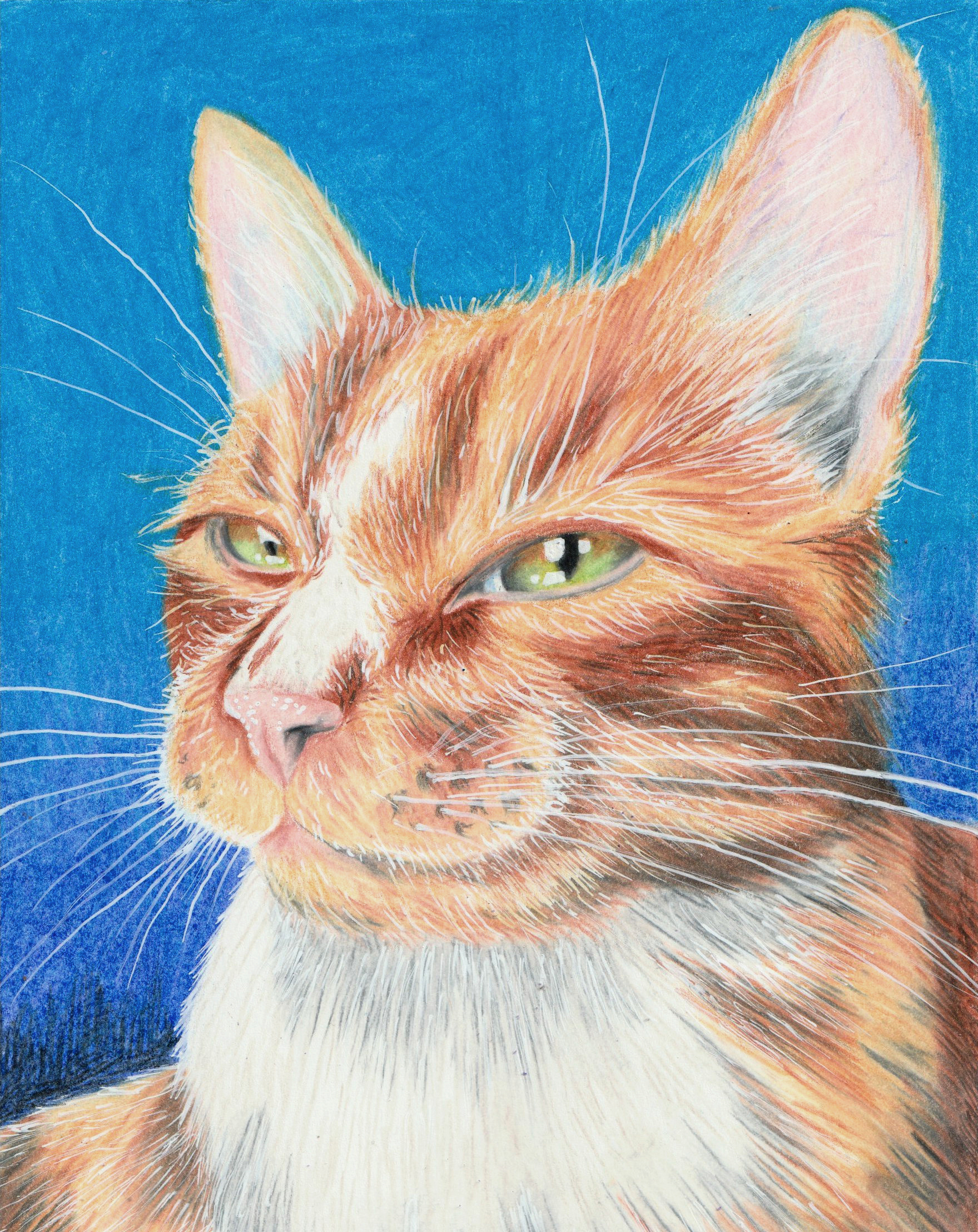 "I couldn't be happier with the memorial pet portrait Julie created of my family dog. Julie was so kind and thoughtful in the questions she asked as she was creating the piece. Julie was very transparent about her timeline in creating the piece, sent me progress photos along the way, and shipped the piece directly to my parents whom I commissioned it for. Pricing was extremely reasonable, I honestly would have paid more. Amazing quality and service, highly recommend!" - Deannah B. (from Google review)
"Julie created a sensitive and beautiful portrait of our dear cat Kosa, whose death after a sudden illness and surgery devastated us. Julie captured the essence of our sweet companion, with his large green eyes looming out of a black mask, and delicate pink nose. Kosa's portrait hangs across from my place at the dinner table, and each time I look at it, I smile both because of the memories of him the portrait evokes and at Julie's ability to evoke those memories through her art. I highly recommend this

talented artist!" - Julie H. (from Google review)
"Amazing artist with very realistic pet portraits! Her communication is great, and she ensures that you're happy with the finished product before completion." - Sabrina S. (from Google review)
"Amazing art for a great price! I'm so happy with my pet's portraits :) Very quick, and willing to adapt the sketches to bring your ideas to life!" - Sara W. (from Google review)
"Amazing, talented woman. I am an artist myself and reached out to Julie to do portraits of my puppies. I left it in her hands to be as creative as she wanted, and she didn't disappoint. I LOVE EVERY PIECE! (she did 4 for me) and if she's willing, I'll be requesting more. Totally in love with her interpretation. Not many things take my breath away, but she captured my pups perfectly." - Michelle S. (from Facebook review)
"She was able to capture my kitties well, and was able to help me capture my wants, even when I wasn't sure how to express myself. Quick turn around. Plan on working with her in the future" - Kat L. (from Facebook review)
"My wife reached out to Julie to create a portrait of my late dog Milton as a birthday present. She did an awesome job as evidenced by my tears when I opened it. Thanks Julie!!!" - Troy N. (from Facebook recommendation)